Newshosting Newsreader Review
Most of you may already know that Newshosting has an own newsreader for their customers, some of you may already be using it.
For those who haven't tried the program yet, or aren't Newshosting members, i finally had the time to write a review!
The Newshosting Newsreader included at no additional costs for all Newshosting customers, and can be downloaded from their website after loging into the control panel.
The current version is 1.1.0.
It is available for Windows, MacOS and Linux, and comes at a size of around 24 MB.
To start the download, select your prefered version, click the checkbox for joining the beta program and hit the download button.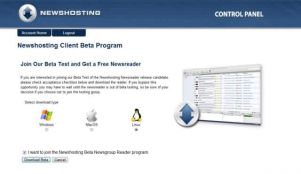 When running the application for the first time, you see a login screen, where you have to enter your Newshosting account name and password.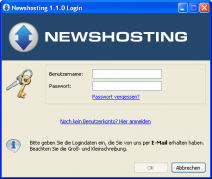 That is all the configuration you have to do because the Newshosting Newsreader comes completely pre-configured!
You will now see the home dashboard, witch looks very clean and shows you the pre-configured groups, as well as the current activity and latest news.
The controls are very intuitive, and everyone who has used a newsreader before will get along immediately.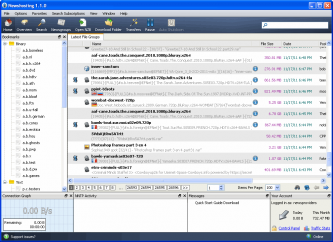 Do you want to test-drive the Newshosting newsreader right now?
2 choises here:
- Sign up with Newshosting to get instant access to unlimited usenet and the newsreader
- Click here to navigate through the virtual client i've created for you.
If you click through the newsgroups, you will recognize, that Newshosting has pre-indexed all the groups for you! So no more wasting time with header downloads, you can start browsing in no time!
The rest works as expected.
The program is fast and does not use a lot of resources.
Downloads are repaired if needed and then extracted into the directory of choice, and if there is any kind of problem, just hit the "Support" button and you get redirected to the Newshosting support page.
Importing NZB files is possible, but you won't need it much because the newsreader has a built-in usenet search engine!
One thing you should do: After the first start, goto "Settings->Connections" and enable the SSL feature!
Here's an overview of the features:
zero-config
auto repair and extract
preview everything!
support for NZB files
pre-Indexed groups, no more header download
built-in search engines, with SafeSearch filter
auto update function
On the whole Newshosting has created a really good newsreader for their members. It comes with everything you can want, is easy to use and not as overloaded as some other commercial newsreaders.
My summary: Good job Newshosting! Thumbs up for your newsreader and i'm really looking forward for the next releases to see how you can improve it even more!