NZB Completion Checker
NZB Completion Checker is a small freeware-tool, that checks if all data in a NZB-file is available on your usenetserver. It is coded by ZOON.DK

It is really simple to use.
After running the program just enter your login details, select the NZB-file you want to check, and click "Start".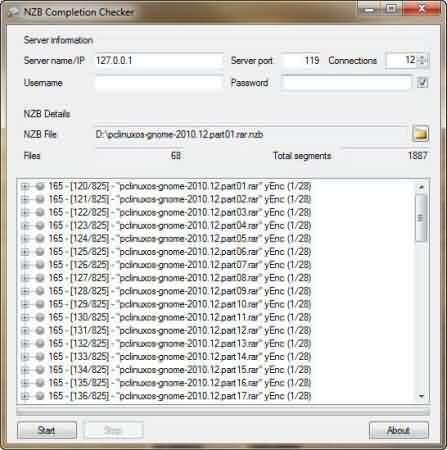 The Completion Checker checks the availability of the files on your usenetserver. Depending on the filesize and your connection speed, this can take a few minutes.
When finished, the results are presented in a self explaining overview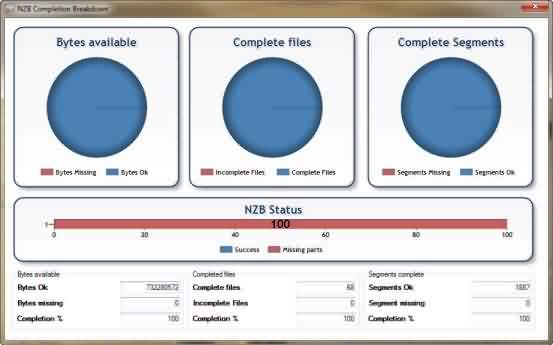 --Download NZB Completion Checker--

Current Version:  1.2.2.0
Requires .NET Framework
 Visit homepage